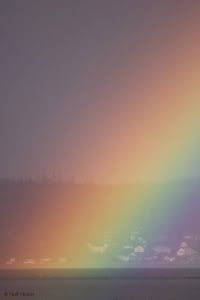 Sudenly tonite I remember you. Not just remember, but remember how you like to talk to me and how I like to talk to you. And they all made me feel blue. Blue not like the sky blue. Or blue like our favorite fancy drinks. And definetly not blue like the ocean blue, the one in Bali, the one which witness how we slowly walk down the white sand beach.
And white was the paper which I wrote this memory. But my memory is not as white as it was. My memory found a lot of spots where my tears droped down. A tear for when I left you, a tear for when I missed you and a lot of tears for when I hated you. Hated you because I can't reach you. Hated you because you were not here beside me to make me feel better just by stand there and smiled, smiling and assuring me that everything will be better. Hated you because watching you smiling did make me feel better.
And after all those tears, one single tear drop most sadly when you talk about a girl with most happiness. A tear that coloured green as green as the lawn between the building where we used to cross. Those happiness was mine. Those happiness should still be mine. But I ruin it with my own hand. The lawn green still, but you are no longer mine.
Time passes by, and the paper turn yellow. The same color of the flowers you gave me for my birthday, when the sun shine as warm and joyful as my heart. But for now, my heart does not have any color at all. For it is longing for you... and you alone!