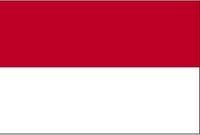 There are two kinds of heroes. Heroes who shine in the face of great adversity, who perform an amazing feat in a difficult situation. And heroes who live among us, who do their work unceremoniously, unnoticed by many of us, but who make a difference in the lives of others.

Heroes are selfless people who perform extraordinary acts. The mark of heroes is not necessarily the result of their action, but what they are willing to do for others and for their chosen cause. Even if they fail, their determination lives on for others to follow. The glory lies not in the achievement, but in the sacrifice.
(Susilo Bambang Yudhoyono - President of Republic Indonesia)
HAPPY 63th INDEPENDENCE DAY - August 17, 2008
Are you a hero?